Professsional-strength teeth-whitening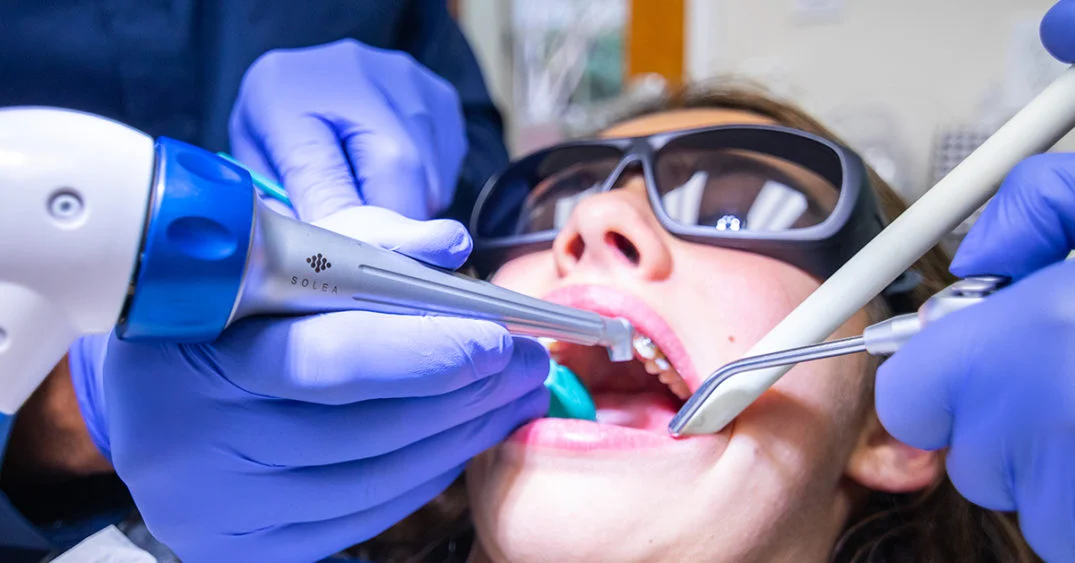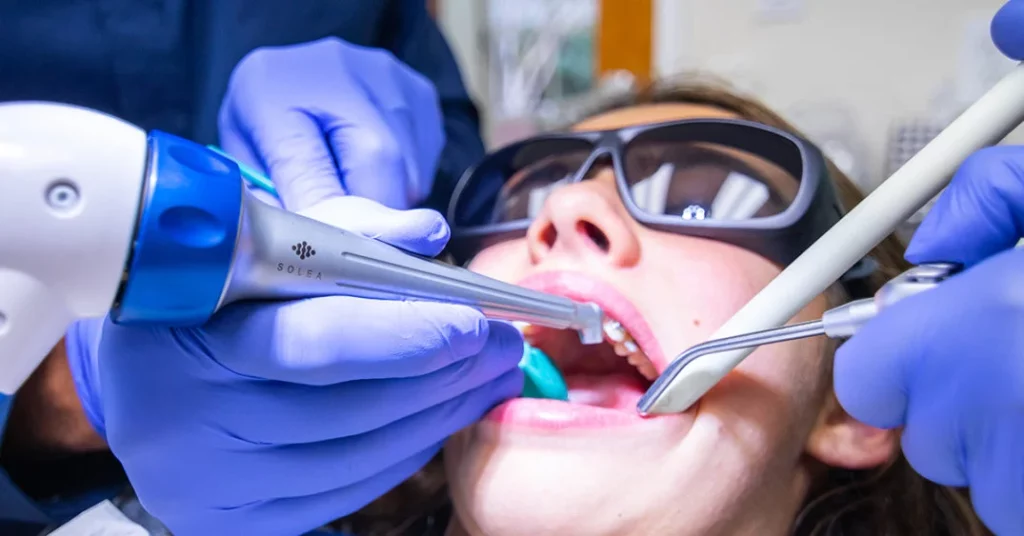 A Laser Focus on Precision and Comfort
Our goal is to provide high-quality dental care to patients of all ages, we've invested in several technological advancements designed to provide greater comfort and precision throughout treatment. That includes the advanced Solea Laser, which is a carbon dioxide-based laser designed to work equally well on both soft and hard oral tissues. The laser replaces the use of more invasive instruments, such as a scalpel or dental drill, while performing a number of different procedures. It can make filling a tooth, treating a root canal, reshaping a gum line or treating gum disease much more comfortable and convenient. In many cases, the use of a laser eliminates the need for anesthesia due to its minimally invasive nature.
The Benefits of Solea Laser Treatment
Greater comfort – Compared to a dental drill or scalpel, the specially calibrated laser offers a significantly higher level of comfort. The laser doesn't produce the unsettling noise that a drill might, and the more precise nature of the laser minimizes collateral trauma to nearby teeth and/or oral tissues.
No need for anesthesia – The greater precision provided by laser treatment helps minimize the potential discomfort of your procedure. In fact, up to 90% of the treatments we perform using the Solea Laser are performed without the need for local anesthesia.
Enhanced precision – The Solea Laser's minimally invasive nature stems from the enhanced precision it provides when sculpting tooth structure or trimming soft oral tissues. The concentrated, specially calibrated laser can sculpt your tooth or reshape your gum tissues with greater precision, and therefore, more satisfactory results.
Reduced risks of infection – In addition to making your treatment more comfortable and precise, the use of our Solea Laser helps make the healing process faster and more convenient. The minimally invasive nature of your procedure means there's a lower risk of infection or the development of an oral health concern following your treatment.
Put Your Dental in Good Hands
Schedule your dental appointment today and take a proactive step towards maintaining your oral health! by calling Dimples Family Dentistry in Norwalk, IA, today at
(515) 256-1176
.
Called Dimples and wish I called them first. Their receptionist was SO kind and SO helpful. Even offered to call to have my records sent to them in hopes to save me some money from doing x rays again. She was nothing but sweet! Got me scheduled within 2 days. Went above and beyond and was kind when I arrived.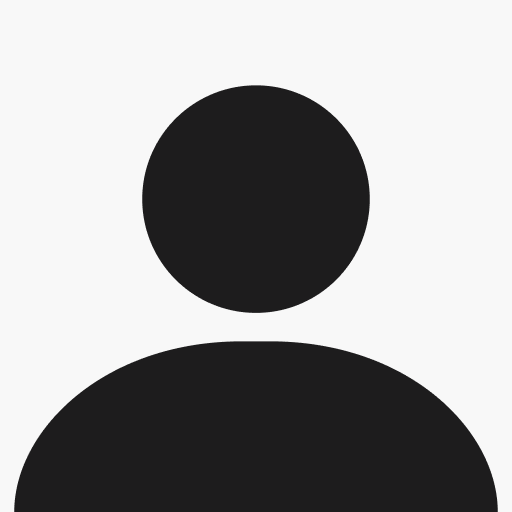 Dan and Sara Carlson
Dr. Roos and his staff are incredibly professional, kind, and knowledgeable. Their pricing is also extremely reasonable, even for those without insurance. We had an excellent experience with a dental emergency exam; they also had availability to fit us in for a routine exam and cleaning after the emergency exam.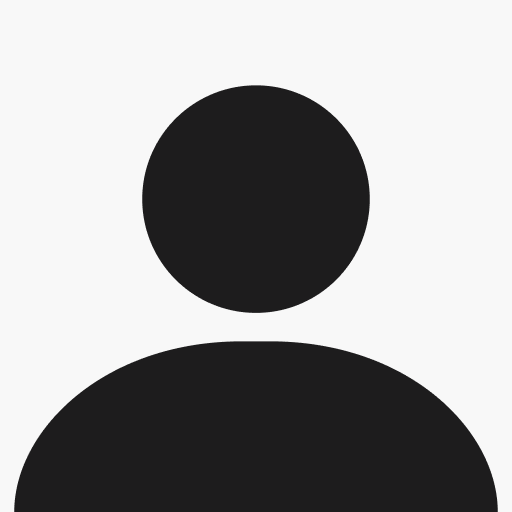 Andrea Pabody
Check Out What Others Have To Say About Our Service